Company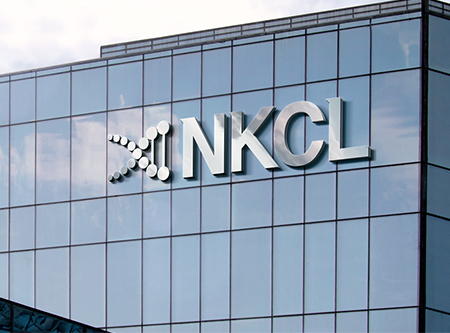 (주)엔케이씨엘바이오그룹은 우수한 기술력을 토대로 NK면역세포를 활용한 면역세포치료제를 연구·개발하는 바이오 기업입니다.
차별화 된 면역세포 배양 기술을 통하여, 암 치료 및 면역강화에 효과적인 NK세포 치료의 대중화를 선도하고 있습니다.
대한민국 면역브랜드의 대표기업으로서 바이오 기술과 면역을 접목한 다양한 면역 케어 제품, 바이오 프로그램을 선보이며 '한 생명을 살리고, 한 영혼을 구원하자' 라는 목표로 다양하고 글로벌한 마케팅 활동을 넓혀가고 있습니다.
NKCL Bio Group Inc. is a bio company that researches and develops immune cell therapy using NK immune cells based on patented technologies.
Through differentiated immune cell culture technology, we are leading the popularization of effective NK cell therapy for cancer treatment and immunity enhancement.
As a representative immune brand company in Korea, we are expanding our diverse and global activities and marketing with the motto of 'We Save One Life, One Soul!' by introducing various immune care products and bio programs that combine biotechnology and immunity.
비즈니스 소개
Business Introduction
NKCL 바이오 그룹의 주요 경쟁력은 NK면역세포 자동화 시스템입니다. 인공지능을 도입한 GMP 자동배양 시스템으로 NK세포 배양에 최적화된 배양환경을 스스로 찾아내어 기존의 고급 인력을 대체하고 생상 효율을 100배 이상 향상 시켰습니다.
아울러 NKCL바이오 그룹은 치료와 개선분야에 더하여 다양한 면역 강화 상품 및 프로그램 까지, 전반적인 건강증진 분야를 아우르는 '개인 맞춤형 면역 케어 플랫폼'을 제공하여 "표적치료∙NK세포 자동화 배양시스템 등" 차별화된 기술 경쟁력을 통해 1,000억 달러 규모에 이르는 전세계 면역항암제 시장 부터 항노화·뷰티 시장까지 진출하고 있습니다.
또한 2023년 NK세포 자동배양시스템(ACS) 상용화에 성공하여 NK세포 치료시장의 자동배양시스템 보급화를 시작하였으며 우수한 경쟁력을 통해 글로벌 시장 공략을 시작하였습니다.
The main competitiveness of NKCL Bio Group Inc. is the Automated Culture System of NK immune cell.
With the Automated Culture System that conforms to GMP standards, to be run by artificial intelligence, the system finds culture environments optimized for personalized culture of NK cell by itself, replacing the existing advanced manpower and improving production efficiency by more than 100 times.
In addition, NKCL Bio Group Inc. provides a 'Personalized Immune Care Platform' that covers the overall health promotion field, from treatment and improvement to various immune-enhancing products and programs.
Through differentiated technological competitiveness such as "Targeted Therapy and Automated Culture System", we are advancing from the global immuno-oncology market worth 100 billion dollars to the anti-aging and beauty market.
In addition, in May 2023, we succeeded in commercializing the Automatic Culture System (ACS) for a single person, and started distributing the ACS in the domestic NK cell treatment market.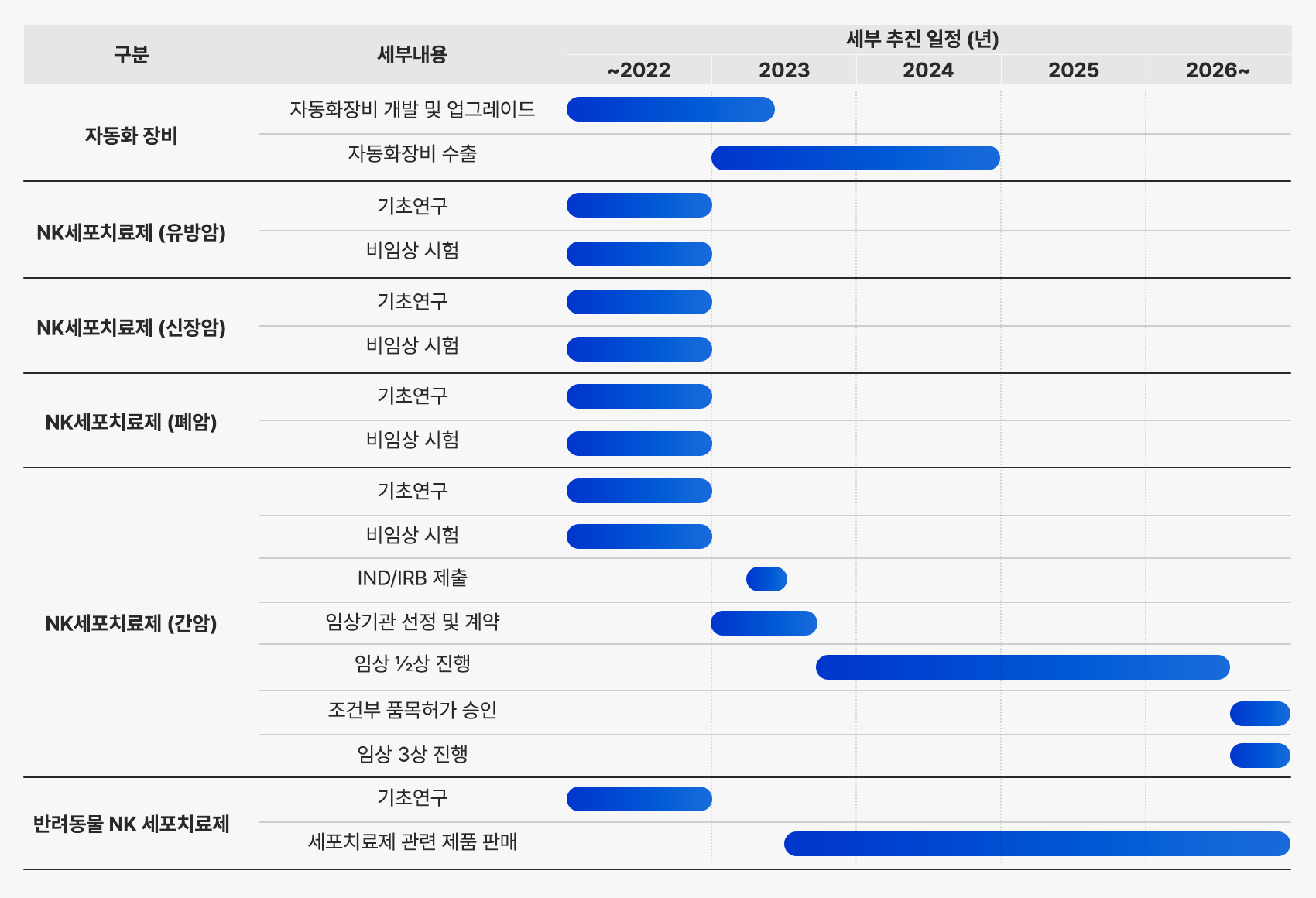 사업영역
Business Area
연구분야
Research field
NK 면역세포 배양
NK 면역세포 치료 개발
Cell Beauty 산업
항노화 산업
머천다이징 (치료제, 건강식품, 화장품 등)
NK세포 항암 사업
NK 세포 뱅킹
자가면역질환 치료
알츠하이머 치료제 개발
노화로 인해 발생한 질병들의 치료 (폐렴, 대상포진, 관절염, 등)
암세포 발전 억제
염증 제거
NK immune cell culture
NK immune cell therapy R&D
Cell Beauty Industry
Anti-aging industry
Merchandising (therapeutics, health food, cosmetics, etc.)
NK cell anticancer
NK cell banking Treatment of autoimmune diseases
Treatment of diseases caused by aging
(pneumonia, herpes zoster, arthritis, etc.)
Inhibition of cancer cell development
Eliminate inflammation