HOME / NK Cell / NK Cell
NK Cell
NK Cell
Importance of immunity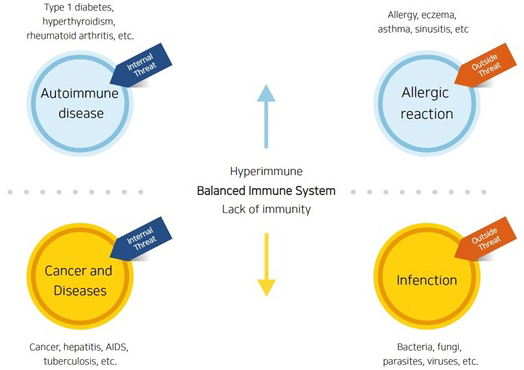 NK Cell?
NK (Natural Killer) Cell

NK Cells are immune cells with a function to automatically detect and remove bacteria caused by external sources as well as malignant cells created within the body.

NK cells directly destroy virus-infected cells and cancer cells, which are the cells that exhibit 'abnormal behavior'. NK cells are responsible for innate immunity of our body.
Among other various immune cells, NK cells are effective in preventing the development, proliferation, metastasis and recurrence of cancer.
The function of the immune system